Physical Activity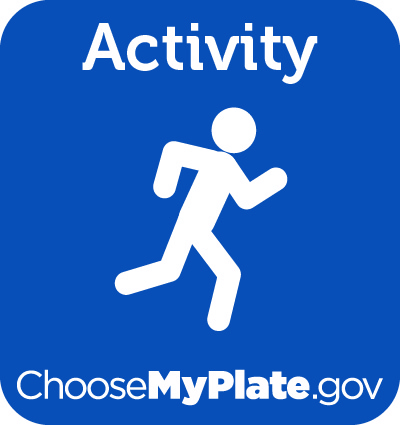 Being physically active can improve your health — today, tomorrow, and in the future. However, most people do not do enough physical activity. People of all types, shapes, sizes, and abilities can benefit from being physically active. The more you do, the greater the health benefits and the better you'll feel.
The U.S. Department of Health and Human Services recommends at least 150 minutes of moderate and/or vigorous intensity activity/week. Moderate intensity activity is a level where you can barely talk, but not sing. Moderate is about 100 steps per minute. If you can only say a few words without stopping to catch your breath, you are working at vigorous intensity. A combination of moderate and vigorous activity is good.

Muscle strengthening activities are recommended at least 2 days per week. By working all major muscle groups, you can prevent muscle loss, increase strength and increase bone density.